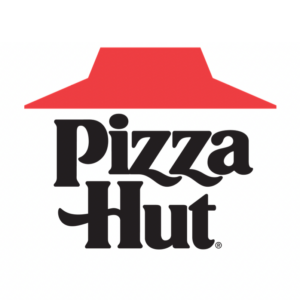 By Jeanne Yacoubou, MS
The Vegetarian Resource Group received an email inquiry about Pizza Hut asking: "Do you see any issues with Pizza Hut's crusts? We know one of the crusts does contain eggs."
Pizza Hut Customer Service Contacted
In response to our inquiry to Pizza Hut, we received an email with the subject line "Nutrition and Ingredients Animal Rennet," which was a generic response in Q&A format, similar to an FAQ page.
"Q. What is the source of the enzymes in pizza cheese?
A. Enzymes used in the production of pizza cheese for Pizza Hut is a microbial fermentation ingredient…and is not of animal origin. However, Pizza Hut does not claim any of our products to be 'vegetarian' or 'vegan' as all products are prepared in a common area with meat products and cooked in the same oven. On request, the Restaurant Team will use additional caution when preparing products for guests with dietary concerns.
Q. Do any of the cheeses at Pizza Hut contain animal rennet?
A. Parmesan Romano cheese blend that is added to P'Zones, Breadsticks, and Ultimate Cheese Pizza as well as some Dine-In products contains both microbial enzymes and animal-based rennet. Customers can request that 'breadstick seasoning' or 'Parmesan parsley blend' NOT be added to your products, if desired…
Q. Is there meat in your pizza sauce?
A. Pizza sauce and marinara sauce contain no beef or other meat products…
Source of Dough Enzymes
A. There are no animal byproducts used in any of our Pizza Hut crusts. The enzymes present in some of our dough including our breadstick dough, are used as a dough conditioner and are from a microbial origin…"
After receiving these responses, The VRG analyzed the ingredient information located on the Pizza Hut website. To find it, site visitors must click on "Nutrition" at the bottom of the homepage. Then, when on the Nutrition page, choose the bottom right red rectangle labeled "Ingredient Search".
When we performed a search on enzymes, we noticed many menu items containing enzymes of unspecified source.
The VRG also noticed that the bean pizza sauce apparently contained beef-derived natural flavors. The listing for this sauce stated: "NATURAL FLAVOR (CONTAINS BEEF FLAVOR)." This fact was in contradiction with the email response that we had been sent (shown above).
There were many menu offerings with unspecified natural flavors. Because the natural flavors in the bean pizza sauce were apparently animal-sourced, we wanted to know if any or all of these other natural flavors in other Pizza Hut products were animal-derived.
In response to our follow-up questions, we received the identical email as above, without clarification. 
Local Pizza Hut Manager Contacted
The VRG tried calling a suburban Maryland Pizza Hut for answers, which did not result in clarification.
Pizza Hut Customer Service, Continued
We tried customer service again, and received the standard email titled "Nutrition and Ingredients Animal Rennet" without any further information.
We tried again, and we raised the beef flavor issue that was an apparent contradiction. The Pizza Hut email stated that there were no animal byproducts in the sauce. The website ingredient statement for the bean pizza sauce included the words "contains beef flavor."
A few days later, we received an email from Pizza Hut with the subject line, "Pizza Hut Nutrition and Ingredients." We expected to see the same FAQ-like email that we had already received three times before.
However, this email was different.
It said:
"Thank you for your interest in our product.
We sincerely apologize if our previous responses did not provide the information you requested. If you could please respond to this message providing a list of your specific concerns, we will research and provide you with that information as quickly as possible.
We apologize for the delay and thank you for your patience while we work to resolve your concerns."
So, in reply, we sent our complete list of questions again.
Pizza Hut told us they were contacting their suppliers for the information. In May 2020, The VRG received this response from Pizza Hut. (Note: Pizza Hut's responses follow the bullet points listed after each of our questions.)
"I have inserted the information you requested in this message. Please let me know if we did not answer all your questions.
Although your Q/A-style response included information on enzymes, there are other enzymes that you didn't specifically mention. Could you please tell me: Are the enzymes (listed four times) in the Creamy Garlic Parmesan Pizza Sauce, Stuffed Garlic Knot, and Bread Bites (listed twice) derived from animals?
•Creamy Garlic Parmesan Sauce, Parmesan parsley seasoning that is used on Stuffed Garlic Knots and the seasoning for Bread Bites all contain enzymes that are derived from both microbial and animal-derived sources…
The natural flavor in your bean pizza sauce is specified as "beef flavor" using your Ingredient Search Tool. Is this an actual beef-derived product?
•Pizza Hut suppliers confirm that beef flavor used in bean pizza sauce is animal-derived (from beef). [VRG Note: VRG added bold for emphasis.]
Could you please tell me if the natural flavors in the following items are animal-derived?
•Barbeque Pizza Sauce – natural flavor contains honey
•Breadsticks – contains natural dairy-derived flavors
•Buffalo Pizza Sauce –natural flavors not derived from animal sources
•Buttery Blend Crust Flavor – natural flavors not derived from animal sources
•Cheese – contains natural plant-based and dairy-derived flavors
•Cheesesticks (natural flavors listed twice) – contains natural plant-based and dairy-derived flavors
•Classic Marinara – natural flavors not derived from animal sources
•Creamy Garlic Parmesan Pizza Sauce (natural flavors listed twice) [VRG Note: No further information from Pizza Hut]
•Marinara Dipping Sauce – natural flavors not derived from animal sources
•Stuffed Garlic Knot – contains natural plant-based and dairy-derived flavors
•Fries – does not contain natural flavors [VRG Note: Lemon-pepper seasoning on some of the fry options contains natural flavors of unspecified source.)
The Mozzarella Poppers Crust contains L-cysteine. Is the L-cysteine animal-derived?
Mozzarella Poppers crust is discontinued."
Pizza Hut Pizza Crusts
To get back to our inquirer's original question about Pizza Hut crusts, we analyzed the ingredient information on Pizza Hut's website and concluded:
L-Cysteine
According to the website nutrition information, none of the pizza crusts at Pizza Hut are made with L-cysteine, a dough conditioner usually derived from poultry feathers.
The VRG did not ask Pizza Hut about the following three ingredients which may be of concern to some vegans.
Sugar
These Pizza Hut crusts contain "sugar": Hand-Tossed, Big Dipper, Detroit, Homestyle, Original Pan, P'zone, Pan (personal), Rectangular, Skinny Slice.
DATEM
DATEM is the acronym for diacetyl tartaric acid esters of mono- and diglycerides. These could be animal-derived. The following Pizza Hut crusts contain DATEM: Hand-Tossed, Big Dipper, P'Zone, Pan (personal), Rectangular, Skinny Slice.
SSL
SSL is the abbreviation for sodium stearoyl lactylate. The "stearoyl" part of this chemical could come from animal-sourced stearic acid. These crusts contain SSL: Big Dipper, Detroit, Original Pan, Pan (personal), Rectangular.
VRG Note: Pizza Hut's Thin 'N Crispy crust does not contain sugar, DATEM, or SSL.
Vegans should note that Udi's® gluten-free crust at Pizza Hut contains egg whites.
The Pizza Hut Stuffed Crust contains milk.
The VRG encourages readers who have additional ingredient questions to contact Pizza Hut directly.
The contents of this posting, our website, and our other publications, including Vegetarian Journal, are not intended to provide personal medical advice. Medical advice should be obtained from a qualified health professional. We often depend on product and ingredient information from company statements. It is impossible to be 100% sure about a statement, info can change, people have different views, and mistakes can be made. Please use your best judgment about whether a product is suitable for you. To be sure, do further research or confirmation on your own.
For information about other quick service chains, see https://www.vrg.org/fastfoodinfo.php
For information about vegetarian/vegan restaurants, see https://www.vrg.org/restaurant/index.php
To support Vegetarian Resource Group research, donate at www.vrg.org/donate
Or join at https://www.vrg.org/member/2013sv.php