Posted on
October 01, 2020 by
The VRG Blog Editor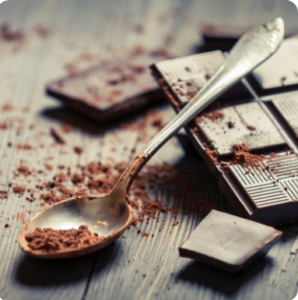 People generally think of sweet dishes when
chocolate is featured; however, chocolate is often used in savory recipes.
Debra Daniels-Zeller's previous Vegetarian
Journal article called "The Savory Side of Chocolate" features these vegan
dishes: Chocolate Balsamic Vinaigrette;
Slow-Simmered Black-Eyed Peas and Corn in Barbecue Sauce; Black Bean and Yam
Enchiladas Infused with Chocolate; Sweet and Smoky Barbecue Sauce with a Hint
of Chocolate; Baked Tempeh in Sweet and Smoky Barbecue Sauce; Chocolate Mole;
Chocolate-Infused Shepherd's Pie; and Chocolate Sweet Potato Drop Biscuits.
Debra also describes the various varieties of dark chocolate.
The article can be found here: The Savory Side of Chocolate
To subscribe to Vegetarian Journal in the USA, see: https://www.vrg.org/member/2013sv.php
You can also subscribe to the Kindle version of Vegetarian
Journal in the USA and United Kingdom.
In the USA,
visit: https://www.amazon.com/dp/B07LBY2Y7K/ref=sr_1_1?ie=UTF8&qid=1544727482&sr=8-1&keywords=B07LBY2Y7K
 In the United Kingdom, visit: https://www.amazon.co.uk/dp/B07LBY2Y7K/ref=sr_1_1?s=digital-text&ie=UTF8&qid=1544731957&sr=8-1&keywords=B07LBY2Y7K