Posted on
September 30, 2020 by
The VRG Blog Editor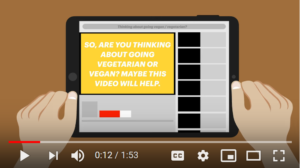 By Saisravya Bandia
Saisravya is a Vegetarian Resource Group 2020 video
scholarship winner. She said: Since being a vegetarian myself for seven years
and still going strong, I have been interested in finding out how this is
helping me and the environment. Along with looking for new food options and
restaurants to go to.
To see her video, go to: https://www.vrg.org/veg_videos.php