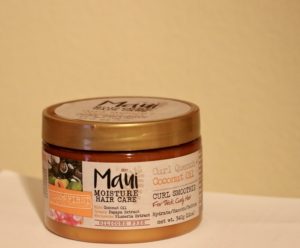 By Lucia Rivera, VRG Intern
Veganism truly extends throughout
one's life, including into hair care! With a variety of options and products
available throughout the world and advertised across the internet, it is easy
to support the environment and animals by using vegan hair products. Even for
people with different types of hair – thin, thick, curly, or straight — there
are quality vegan hair care options.
    
One company that focuses on hair type-specific products is Maui Moisture
Hair Care. On their website, which can be reached at https://www.mauimoisture.com/,
curly-haired users can find which products apply to their curl type and
porosity level. Their Curl Quench + Coconut Oil line is specialized "for thick,
curly hair," and the line's conditioner works well on knotted curls. Like all
their products, their conditioner has aloe vera as its first ingredient, and is
paraben, silicone, and gluten-free.
    
Those with dry hair, on the other hand, might try the Heal and Hydrate +
Shea Butter line. While those with weak hair may explore the Thicken and
Restore + Bamboo Fibers line of products.
    
Maui Moisture products including combing cream, shampoo, conditioner,
curl milk, and hair masks can be purchased at Amazon, Walgreens, CVS Pharmacy,
ULTA Beauty, Walmart, and Target. Their 13-ounce conditioner and shampoo
bottles are sold for just under 7 dollars on Amazon.
    
Other options for vegans, or those interested in vegan hair care, are
products from the brand Love Beauty and Planet. Not only are they cruelty-free
and vegan, but their bottles are composed of 100% recycled plastic as part of
their efforts to reduce climate change and carbon emissions.
    
Love Beauty and Planet shampoos and conditioners have amazing ethically
sourced fragrances ranging from sandalwood, to ylang ylang, to rose, white
jasmine, and so many more. Beyond shampoo and conditioner, their hair products
include hair oil, scalp serum, and hair spray, which you can also browse by
hair type at https://www.lovebeautyandplanet.com/us/en/home.html.
    
"As lifelong animal lovers, being vegan-certified was always a
no-brainer for us. Using plant-based alternatives in our vegan haircare and
vegan skincare is one of the many small acts of love we believe in because it's
kinder to our furry friends – and the planet. Plus, let's face it… you can't
beat their incredible scents and awesome beauty benefits, too," is written on
the Love Beauty and Planet website page regarding vegan beauty.
    
One purchasing option for a pair of 13.5 ounce shampoo and conditioner
bottles is on Amazon for 13.95 dollars, but you can find products near you on
the Love Beauty and Planet website.
    
Additionally, for those with natural, curly hair, Obia Naturals is a
great opportunity to use herbal-based, natural ingredients on your hair. The
founder, Obia Ewah, began exploring making her own hair products during her
transition to wearing her hair naturally, which you can learn more about on the
Obia Naturals website: https://www.obianaturals.com/.
    
From curl enhancing custard, to shampoo bars, to detangling spray, all
Obia Natural products are vegan and pH balanced. They can be purchased at local
stores throughout the United States, or online.
    
Not every hair product works on every hair type, but vegan hair care
products are here to provide everyone with great options.