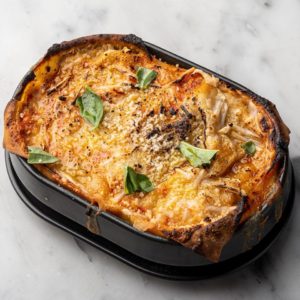 The Vegetarian Resource Group maintains an online Guide to
Vegan/Vegetarian Restaurants in the USA
and Canada.
Here are some recent vegan restaurant additions. The entire guide can be found
here: http://www.vrg.org/restaurant/index.php
To support the
updating of this online restaurant guide, please donate at: www.vrg.org/donate
Here are some new
additions to VRG's guide (Note: Due to the coronavirus pandemic many are doing
take-out and/or delivery now):
The Andaluz Vegan, 10540 Cypress Creek Pwky., Houston, TX 77070
The Andaluz Vegan
specializes in Mexican Street food. The menu is filled with delicious options
like jackfruit flautas and gorditas. The flautas are filled with jackfruit and
topped with queso and either creamy chipotle cheese, nacho queso, or creamy
elote green. On the side order the empanadas available in three different
fillings: squash blossom and cheese, potato and cheese, or beans and cheese. To
drink order either the homemade Agua fresca or the horchata. The papaya,
banana, and oat Agua fresca is especially delicious. For dessert order the rice
pudding or churros served with chocolate dipping sauce.
BAIA, 300 Grove St., San Francisco, CA 94102
BAIA is a vegan
restaurant serving delicious plant-based classic Italian dishes. Some favorites
include: Cacio e pepe, lasagna, and the market vegetable pizza. The Cacio e
pepe features black pepper cream with mozzarella, parmesan, and ricotta. The
pasta is tasty and creamy. The lasagna is stuffed with Bolognese sauce,
ricotta, and mozzarella. It is delicious and filling. The market vegetable
pizza is topped with fresh vegetables, greens, and herb sauce. This pizza is
the perfect combination of savory and flavorful. For dessert, order the Torta,
a rich chocolate and hazelnut cake. BAIA will become a new plant-based favorite
with the rotating menu offering new exciting options every week.
Happy Vegan, 1279 Main Ave., Clifton, NJ 07011
The Happy Vegan
specializes in Turkish vegan food. Order the Vegan Çig Köfte made with crack
wheat, tomatoes, pepper, red pepper juice, pomegranate sauce, garlic, and mint.
Another great option is the crispy tofu salad filled with fried tofu, walnuts,
salad, tomatoes, and carrots. On the side, try the dr. OZ Green Juice with apple,
celery, ginger, and lemon. For dessert try the delicious Baklava stuffed with
dough, pistachio, and vegan butter.
House of Vegans, 1426 North 3rd St., Harrisburg, PA 17102
House of Vegans
offers vegan soul food, and on Sundays offer their signature burgers; the Slap
Burger, Open House, and the Big Zaddy. Along the counter runs the phrase "For
the Culture," which House of Vegans says is at the center of what they do. They
also offer fresh H.O.V. juices, like Banana Express.
M!LK Gelato, 535 Queen St. W., Toronto, ON M5V 2B5 Canada
M!LK Gelato serves
vegan gelato and sorbet made with coconut, oats, and mix-ins to create one of
many different flavors. On top of their cold treats, the shop also serves
cupcakes and waffles, which you can fill with your gelato, and beverages.
They're located off of Queen Street in the Alexandria Park district, within walking
distance of Alexandria Park.
Sestina, New York, 67 2nd Ave., NY 10003
This upscale eatery
focuses on a variety of vegan pasta dishes along with antipasto, desserts,
espresso, and wine. Call or check on the web to make reservations.
SO Veganly, 26515 Preston Ave., Bldg. C, Spring, TX 77373
Described to have
welcoming customer service and great vegan food, SO Veganly is a woman-owned,
Black-owned, soy-free, organic restaurant. SO Veganly alternates menu themes
monthly, with "Comfort food" or "Mexican food" from one month to the next.
Anyone can order breakfast dishes like cinnamon pancakes, entrees like Coney
style chili dogs and personalized power bowls, while also having catering and
meal prep options.
Uncooked, Fulton Market, 210 N. Carpenter St., Chicago, IL 60607
Uncooked is a vegan,
whole foods, gluten-free restaurant. Located in Fulton Market, they offer delivery
within a 3-mile radius for orders that can be placed through their app.
Delivery or sit-in orders can range from cakes, breakfast dishes, salads, and
entrees, to dips, juices, smoothies, smoothie bowls, coffee, and teas!