Posted on
August 26, 2020 by
The VRG Blog Editor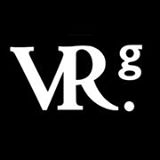 Whole Foods Market is voluntarily recalling Vegan Vanilla Cake from 21 stores across Alabama, Georgia, Mississippi, North Carolina, South Carolina, Tennessee, and one store in Tallahassee, Florida, due to an undeclared soy (soy milk) allergen. The affected product was sold as whole, 6-inch cakes in both the cake case and self-serve areas of the Bakery Department. The product was packaged in plastic dome containers with Whole Foods Market scale labels, a PLU code of 41070 and product sell-by date through August 24, 2020. All affected product has been removed from store shelves.
For more information, see:
https://www.fda.gov/safety/recalls-market-withdrawals-safety-alerts/allergy-alert-undeclared-soy-soy-milk-vegan-vanilla-cake-issued-whole-foods-market-stores-seven?utm_campaign=Allergy%20Alert%20for%20Undeclared%20Soy%20%28Soy%20Milk%29%20in%20Vegan%20Vanilla%20Cake&utm_medium=email&utm_source=Eloqua
The contents of this posting, our website, and our other publications,
including Vegetarian Journal, are not intended to provide personal medical
advice. Medical advice should be obtained from a qualified health professional.
We often depend on product and ingredient information from company statements.
It is impossible to be 100% sure about a statement, info can change, people
have different views, and mistakes can be made. Please use your best judgment
about whether a product is suitable for you. To be sure, do further research or
confirmation on your own.