Honey Roasted Caramel Corn is an updated honey twist on a simple, old fashioned treat. Everyone loves caramel corn, and this recipe starts with just kernels and ends with honey roasted caramel goodness.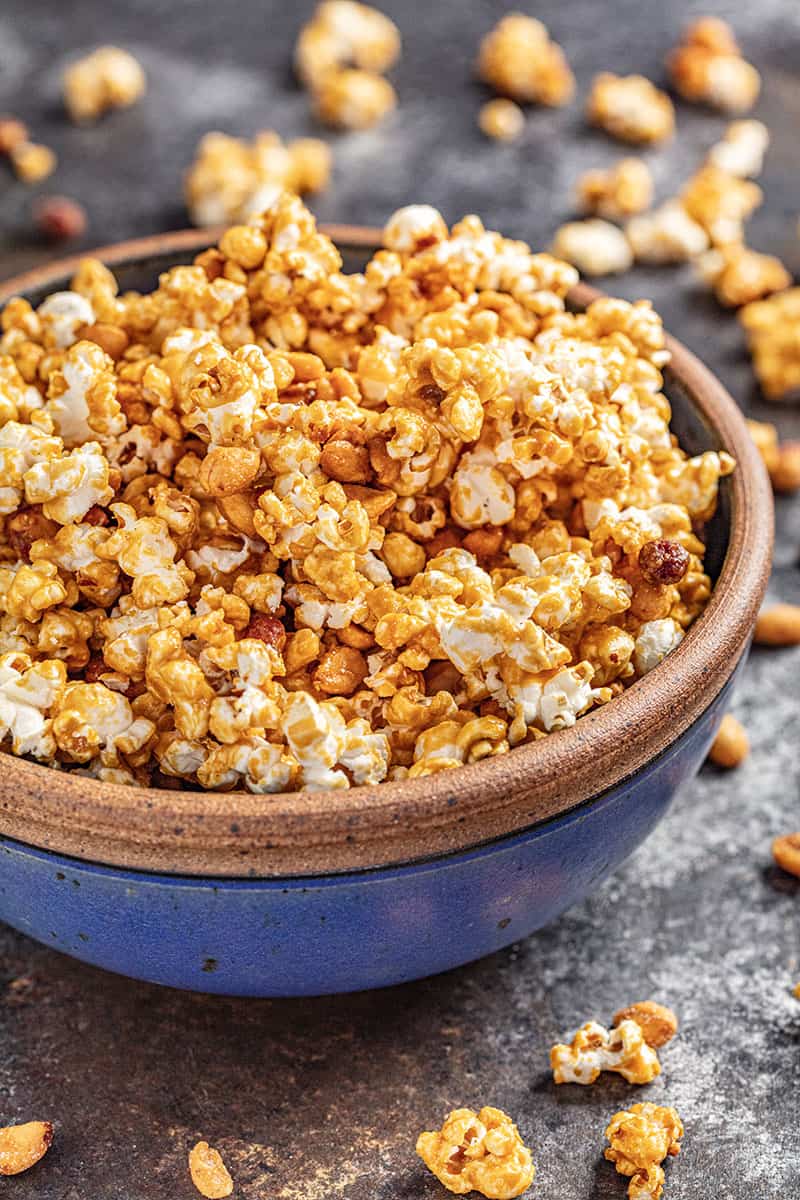 When it comes to caramel corn, we've set the bar high. Sticking to your teeth? Who needs that?! We want caramel goodness that melts in your mouth. Most caramel corn recipes nowadays seem to thrive on corn syrup. Yuck. In this recipe, We take it back to the good 'ole days. It is all about the honey. Toss in some honey-roasted peanuts, cook it low and slow for an hour, and you have Honey Roasted Caramel Corn goodness.
This recipe is based on Amish Caramel Corn. We've given it a honey roasted twist, but kept it classic and simple. It's everything an Amish recipe should be, which really is just about simplicity and whole ingredients.
Can I use olive oil to pop the kernels?

When it comes to the cooking oil, you can use whichever you have on hand or whichever you prefer. Canola oil and vegetable oil seem to be the most common, though olive oil will also work/

Can I air-pop the kernels instead of cooking on the stove?

Definitely. Air popping will eliminate the 3 tablespoons cooking oil in the recipe. 

Can I use store-bought caramel?

What makes this recipe so good is the made-from-scratch caramel. If you need to use store-bought, a good rule to follow is to avoid anything that comes in a squeeze tube, and that it must contain sugar for this recipe to turn out well. 
If you like this recipe, you may be interested in these other party favorite dessert recipes: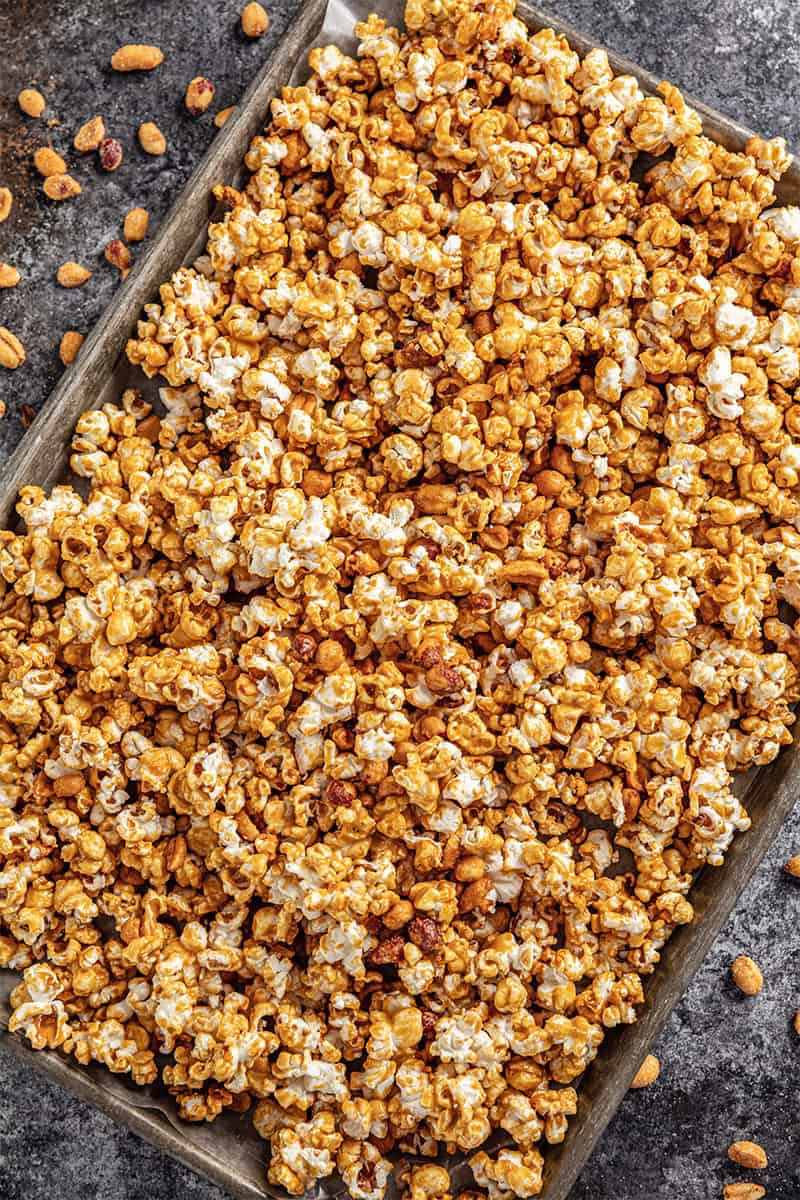 Watch the video below where Rachel will walk you through every step of this recipe. Sometimes it helps to have a visual, and we've always got you covered with our cooking show. You can find the complete collection of recipes on YouTube, Facebook Watch, or our Facebook Page, or right here on our website with their corresponding recipes.