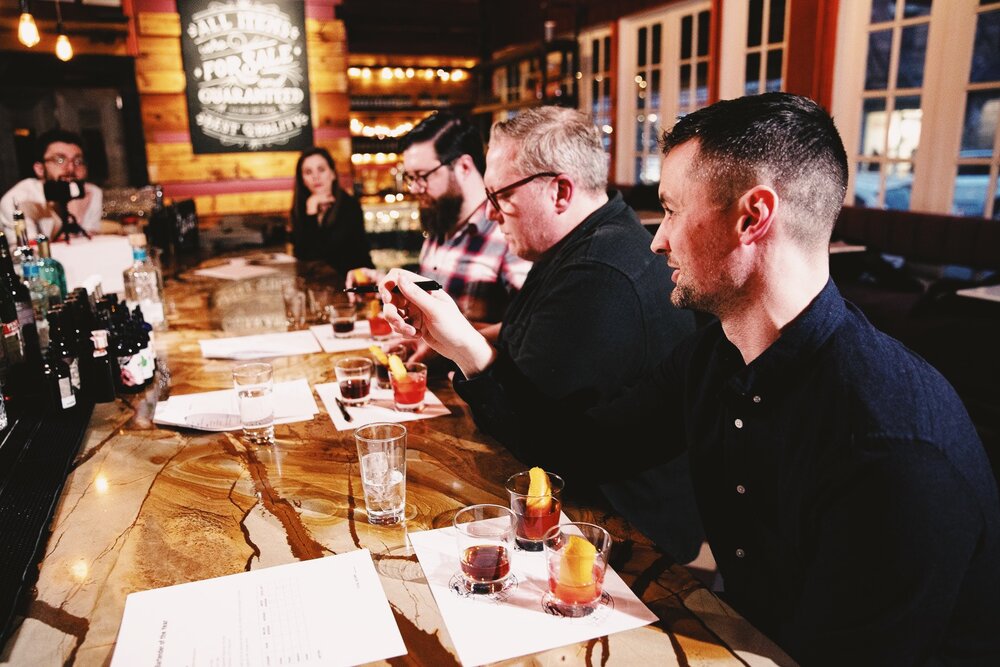 What's shakin, cocktail fans!
Welcome to Episode 147 of The Modern Bar Cart Podcast!
Our guest this time around is friend of the pod, Chris Kiertz (@cocktail_chris on Instagram)! You may remember him from waaaay back in 2017 when Eric interviewed Chris for Episode 21, and now he's back to talk about a few of his latest and greatest projects – including a competition that has taken the Instagram community by storm, and an app that's already making waves in the cocktail world.
In this wide-ranging conversation, some of the topics we discuss include:
How Chris fell back in love with the spirits and cocktail industry and fused it with his love of marketing to build a number of extremely popular cocktail Instagram accounts.

What The Home Bar Awards (@homebarawards on Instagram) are all about, including how to participate in this wide open competition and what some of the monthly challenges have entailed to-date.

The way that Chris went about creating connections in the service industry and how his dedication and hard work resulted in collaborations with some of the top bartenders in the world.

His latest project, a cocktail rating app called "Sidecar" (see, I told you we'd come back to it) – and how this foray into the tech space can help people evaluate drinks at their favorite bars.

Advice for taking beautiful pictures of the cocktails you make at home

What New Jersey cocktail to drink with legendary entrepreneur Gary Vaynerchuk

And much, much more
This was a super fun chat, and it only reinforces the fact that Chris is one of our absolute favorite people in the cocktail world. He's in it for all the right reasons, he works incredibly hard to do things the right way – which is becoming more and more rare in the digital space – and the platform that he has created for home bartenders is truly awe inspiring.
Featured Cocktail: The Sidecar
This episode's featured cocktail is The Sidecar – which has a special double meaning for this episode. Now, we did feature this cocktail once before, but there's a bit of a twist that I'd like to elaborate on, which requires a bit of a history lesson.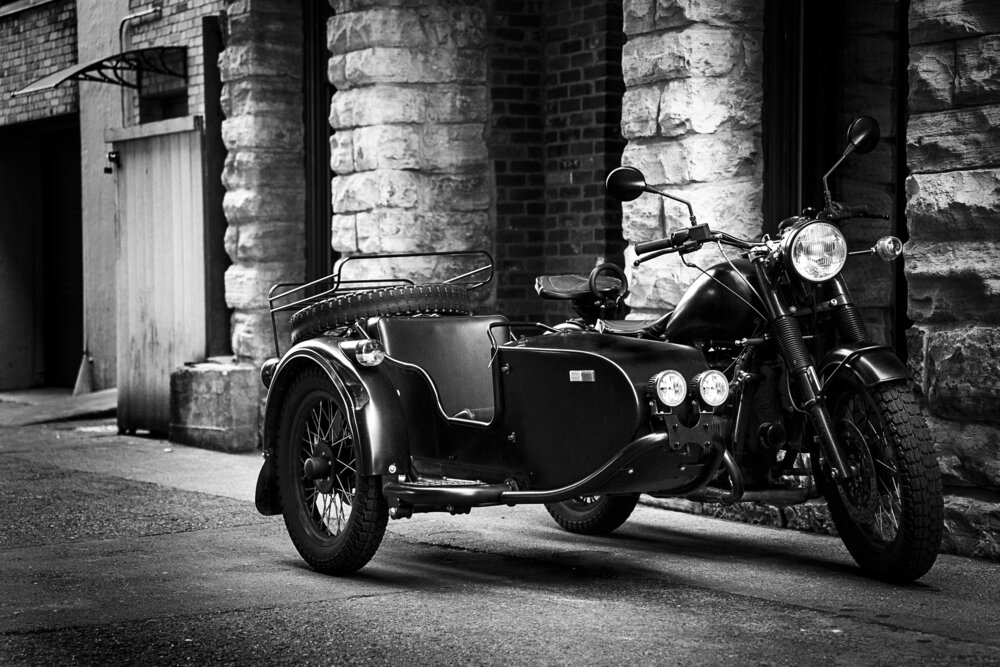 The Sidecar is one of those cocktails with somewhat contentious origin stories. It's not as cryptic as the Martinez or some of those other Jerry Thomas era drinks, but it has its share of intrigue. The inventor of the sidecar is believed to have been invented sometime in the very early 1920s by a bartender named Pat MacGarry, who worked at a joint called "Buck's Club" in London. However, another gentleman with a lot of pull in the prohibition-era cocktail scene decided to wheedle his way in to steal some of the credit. That man was none other than Harry MacElhone, proprietor of of Harry's New York Bar in Paris, birthplace of such storied drinks as the Bloody Mary and the French 75.
Now, here's why this history lesson is necessary. Originally, the Sidecar was an "Equal Parts" cocktail, as published in Harry MacElhone's 1922 book, Harry's ABC of Mixing Cocktails. So, in terms of the ingredients, that would come out to one oz each of Cognac, Cointreau, and Lemon juice, which are the bones of the cocktail. This has come to be known as the "French School" of the Sidecar.
However, in 1930, London bartender Harry Craddock published his legendary Savoy Cocktail Book, which offered a 2 : 1 : 1 ratio of Cognac to Cointreau to Lemon juice. This came to be known as the "English School" of making the drink.
Eric's Take
Now, if you're asking me which version I prefer, of course, I'm going to lean toward the English school because it most closely resembles your classic "sour ratio," and this three ingredient drink really does want to be a sour. The mellowness of the orange liqueur is the perfect mediator between the zippy lemon juice and the rich cognac, and my main concern with this drink being in equal parts is that it turns out both too sweet and too sour at the same time. When you do this, the Cognac somehow becomes the mediator between the lemon juice and the orange liqueur, and if there's anyone who's supposed to be driving the motorcycle this sidecar is attached to, it should really be the base spirit.
Anyway, give us a shout-out on Instagram or Facebook to let us know which version of the Sidecar cocktail YOU prefer, and please, just because it's called a sidecar doesn't mean you should drink one before your next motorcycle ride. In fact, definitely don't do that.
Show Notes
During this episode, Chris and Eric talk about building connections in the cocktail space via social media. Along the way, they hit lots of details, including the rules for the Home Bar Awards, a number of important people and collaborations, and some exciting news about Chris' app – Sidecar.
The Links
Home Bar Awards Website

Sidecar App Website

Sother Teague Instagram

Amor Y Amargo

Dave Arnold / Jack Schram

Existing Conditions
Lightning Round
Favorite Cocktail
The Death & Co. Boulevardier – 2 : 1 : 1 Whiskey to Campari to Sweet Vermouth.
If You Were a Cocktail Ingredient, What Would You Be and Why?
Maraschino Liqueur. If you know anything about the "Improved" cocktail, then you know that just a little bit of Maraschino liqueur can make the cocktail better. And I feel like you just need a little bit of me can improve your day.
Cocktail with Anyone, Past or Present
Gary Vaynerchuk – he's been a major inspiration. If you know anything about Applejack, you know it's made in New Jersey (where Gary V. is from). So I would drink a Jack Rose cocktail with Gary Vaynerchuk to convince him that he likes cocktails, and we would talk about wine, cocktails, and business.
What is a Common Cocktail Ingredient You've Never Tasted and Why?
The one thing that sticks out to me is Old Tom gin. I don't know that I've ever had it. I made a Hanky Panky the other day, and my buddy Carlos told me to make it with Old Tom gin, so I'm looking to break into that.
What is an Uncommon/Controversial Opinion You Hold in the Cocktail Space
I don't refrigerate my vermouth, and I'm proud of it. I did a blind tasting last year. I left a bottle of Martini & Rossi open for 6 months, and I compared it to a fresh bottle. I couldn't tell the difference. I have limited fridge space, so if I'm going to commit to refrigerating my vermouth, that means I'm committing to refrigerating every other wine-based mixer on the shelf, so if there's no clear benefit, I'm not gonna do it.